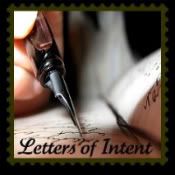 Go on, you know you want to. Get your booty over to
Julie's.
You won't be sorry!
Dear Bathroom Scale,
I. HATE. YOU.
I'm sorry. Ok, no I'm not. I know HATE is a very strong word but gosh dang it!
WHY
must you be so evil and vindictive?! Don't you know that I have gotten up every morning for a walk because
I love to excercise
the doctorsaid I have to work my jiggle buns down the side walk when I would much rather be in bed sleeping? How could that have missed your scaly grasp EVERY SINGLE MORNING?! Shouldn't those early morning, holy crap only God is up at this hour, morning walks have made even a few ounces of difference?!
Has it completely escaped your notice that I have foregone lunch for the last several week just to put me in your good graces?! I like to eat you freakin' piece of metal! I mean, I REALLY LIKE TO EAT!!
Have you not noticed that I have drastically reduced my evening white wine intake JUST TO MAKE YOU LOVE ME you stupid digital box laying on the bathroom floor?!?!
What is it going to take to get your GD numbers down?! I would take even slightly down at this point! I'm not picky! Really, I'm not!
You've gotten me so freakin' depressed I don't want to do anything. I don't want to Blog, sew, cook, bake, NOTHING. All I can think about is you. This relationship with you is like trying to get a puppy potty trained. It's like trying to get a hot boy in Junior High to notice my gawky self. It's like trying to get my daughters to pick up after themselves. It's like trying to get BSP to talk to me about serious shit. Are you getting the hint here?! You're not working with me!!!
Now, from here on out, you WILL start co-operating with me. I have a road trip coming up the day after Thanksgiving to see my High School girlfriends from 25 years ago. I want to walk into the room all at the same time instead of waiting for my ginormous booty making it's appearance 5 minutes later!
I'm warning you. Those crazy red digital numbers BETTER START GOING DOWN or your metal ass is out the door!
Stupid scale..