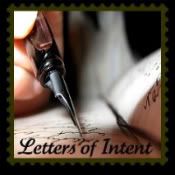 You all know the drill. Head over to
Julie's
to see what everyone else has to say. Bless you Julie. I just love Friday's.
Dear broken Immune system of mine,
I've had it. Enough is enough. Last month you allowed me a visit from Swine. I admit, it wasn't too bad. But after being out of work for an entire week, I figured I had done my time. I should have been good to go for the rest of the winter. Right?
But no.
King James and Prince Ethan have colds so why not share with Grandma, right? Was that your idea of a good time? Missing yet more work while I am laid up on the couch coughing, sneezing and blowing my poor nose until it's so sore I think it may fall off the next time I blow?
And honestly, do I really need to be so achy that sitting on the toilet hurts?! Please?! And do you have any idea the last time I was able to "bed boogie" with BSP? Do you really think he wants to touch this hot mess? Um, not a chance.
I have Halloween costumes to finish sewing, I have no time for this crap. I have loads of laundry that need to be done, I have no time for this crap. And I have one hot husband who, um, needs doing...
ahem
. I HAVE NO TIME FOR THIS CRAP!!!
So, broken immune system of mine, consider this your one and only notice. NO MORE! I've done my time on the couch. I am officially finished with the flu, the colds, the Swine, the Bird and whatever else you might get your jollies off by giving to me.
Now which Kleenix did my nose fall off into....