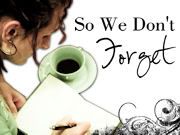 This Week's Topic
We're doing something a little different this week! Sharing Main Dish Fall Recipes! Anything yummy we can eat for dinner!!!
Soups, Casseroles...
Wonderful idea
Lynette
! I love all things food and enjoy new recipes. Go take a peek at the other "shared recipes". I'm going to just as soon as I post mine here.
Chicken & Dressing
(This is an original recipe from my first mom-in-law. It is a favorite of ours. I always throw in a few extra ingredients like the almonds and the onion or whatever I might have in the fridge that may compliment the flavors.)
Ingredients:
3 Boneless Skinless Chicken Breasts
I can Cream of Mushroom Soup
1/2 C sour cream
1 Box Stove Top Stuffing
Diced Onion
Diced Almonds
Salt & Pepper to taste
Pre-heat the oven to 350. Brown the chicken breast on the stove top until cooked through and then dice into bite size chunks. No need to be fancy here. Shredded is fine too. Set the chicken aside while you mix the sauce.
Don't throw away the juice in the pan from browning the chicken. Simply add to it the can of Cream of Mushroom soup, the sour cream, the diced onion & almonds and the salt and pepper. Mix all together and re-add the chicken.
Spread the chicken mixture in a greased pan.
Prepare the Stove Top according to package directions then spread that on top of the chicken mixture.
Bake at 350 for about 30-40 minutes or until bubbly.
Enjoy!