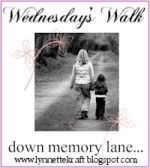 The child who made me "Mamma" and then "Grandma"
Ashley Marie at 4 months old
I chose to write about my firstborn today, Ashley Marie. I'll get to the reason in a moment but first "walk with me" as I remember my precious baby girl.
When I was a little girl, I remembered being asked what I wanted to be when I grew up and each time the answer was "a mommy". I wanted to have babies and be a mamma! Ok,a wife too but mommy was the top of the list!
My first husband and I married after knowing each other only 3 weeks and about 2 seconds after we married, we were pregnant and yes, we had every intention of starting our family right away.
I knew I was pregnant the morning after it happened. I felt different. I could never explain it and it didn't happen to me with my other pregnancies but I just knew! My pregnancy with Ashley was uneventful as were all of them. I was healthy, I loved growing and feeling her move and couldn't wait to see the face of this wonderful new little person! 21 years ago, doctors didn't rush to do ultrasound unless there were indications of problems and because there were none, I never had one with Ashley. We didn't know if we would be getting a son or a daughter which was exciting and frustrating in equal terms!
My due date was December 15, 1987. The day came and went as did 16 more! Oh I was so disappointed that our new baby hadn't been here for Christmas but more than that, I felt like I would be the first woman in History to remain pregnant for the rest of her life! I mean, seriously?! 16 days overdue?!
The doctor FINALLY decided we better induce. We checked into L&D in the wee hours of December 30, they hooked up the dreaded Pitocin and I spent the rest of the day in what felt like Hell! Oh it was SO painful! And to make matters worse, it did nothing! I didn't dialate, efface, etc. so they unhooked the Pit and sent me home with orders to come back the following morning to start the process all over again. Right. I'm supposed to sleep knowing what I was in for the next day?!
Thank goodness the next day was a much better day for progressing but every bit as painful as the previous day. There were no epidurals at that time so my labor and delivery with her was 100% natural. I'll spare you the "details" but needless to say, our litle blessing finally made her appearance at 10:28 PM December 31, 1987! She weighed 7lbs 13oz and was 19 1/2 inches long and had almost no hair but she was the most beautiful thing I had ever seen. How could anyone say there wasn't a God when I could see His face when I looked into hers?!
Now here's why I chose to share my memories of the birth of my Ashley.
Ashley is expecting her second baby, little Ethan Nicholas who is due on July 15. Ashley is too big. She measured 4 weeks ahead of schedule last week at her doctors appointment so she is having another ultrasound this afternoon to see what's going on. I've prayed non-stop that it's because they have the due date wrong or Ethan is just a big baby. But in those dark places of the mind, I hear whispers of "What if..." At that point I'm so afraid that all I can do is plead with God. "Please God, Please God, Please God"....
I would SO appreciate all of your prayers for my Ashley and her son! And Lynette, when you do get to be grandma, you're going to love it every bit as much as being a mommy! This 41 year old grandma can personally attest to that!